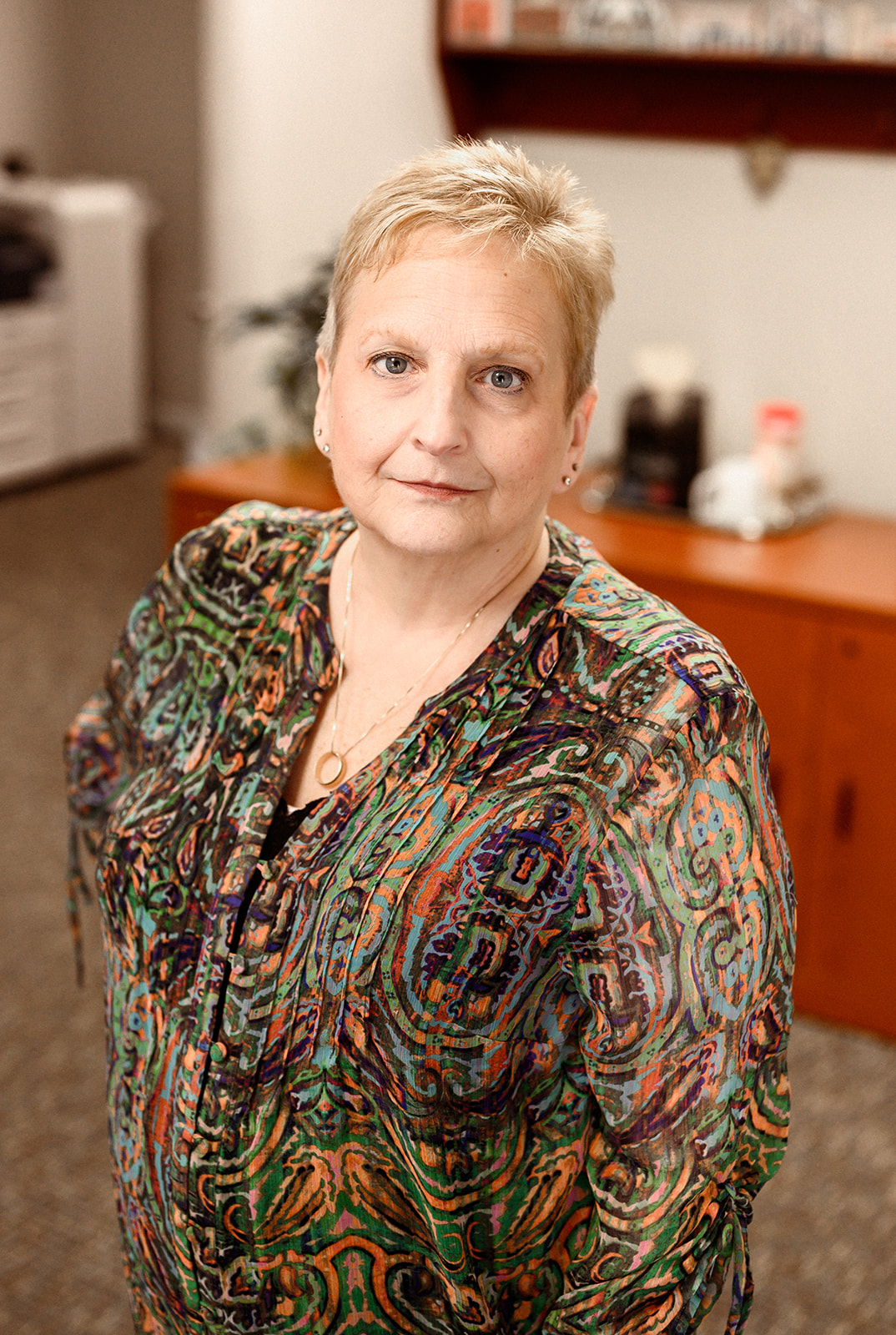 Laurie Damron began working at Shade & Shade in 1978. A lifelong resident of Delaware and the longest serving employee in the office, Laurie is the voice and the face of Shade & Shade. Whether you phone in or visit the office in person, the first person you talk to will likely be Laurie.
Laurie was married to her late husband, Timothy, for 43 years and is very proud of the successful young women their two daughters, Lindsay and Kelsey, have become. Laurie was their biggest supporter in their academics and sporting events and continues to demonstrate the same dedicated motherly love in their adulthood. Although previously recognized in the local paper as best office assistant, her greatest achievement is her unmatched devotion as a mother.
Laurie has had many beloved pets throughout the years, and currently has two quirky cats, Tony and Penny. Laurie enjoys reading, baking, antiquing, walking, and especially enjoys spending time with loved ones.